Introduction:
Pendleton blanket is a symbol of American workmanship that is famous for their superior quality, timeless patterns and cultural importance. These blankets are created by Pendleton Woolen Mills, a business with a history that dates back to the 19th century and have come to represent warmth, comfort and style. These blankets are expertly made from excellent wool that has been carefully sourced. This premium material provides durability that endures the test of time in addition to unmatched warmth. The blankets are known for their adaptability fitting in just as well in modern homes as they do as traveling companions. Many of these patterns have cultural value, telling tales and maintaining indigenous peoples' traditions.
Table of Contents
The History of Pendleton Blanket:
Pendleton blanket have Native American heritage particularly in the Pacific Northwest. Thomas Kay was an immigrant from Scotland who started Pendleton Woolen Mills in Oregon in the early 1900s and he was inspired by the colorful and elaborate designs of Native American textiles. Their unique blending of history can identify Pendleton blanket and innovation was born as a result of this combination of cultures.
The Craftsmanship behind Every Blanket:
The careful craftsmanship of Pendleton blanket is well known. Each blanket is a work of art, a reflection of the dedication and craftsmanship that goes into its creation.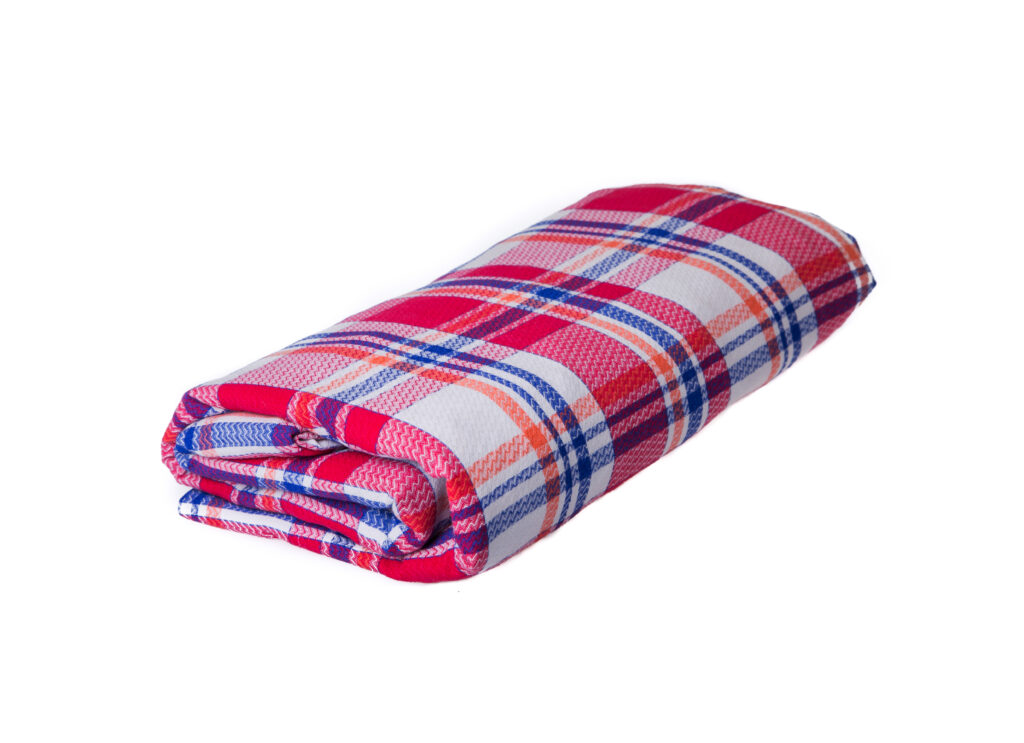 Benefits of Pendleton Blanket:
There are many benefits of these blankets that are explained as following:
Superior Wool:
Pendleton blanket is made of high-quality wool which is known for its natural warmth and insulating qualities. These blankets are perfect for keeping you warm in chilly weather since their high-quality material guarantees amazing comfort and warmth.
Durable Design:
Pendleton is recognized for its expertly crafted design. These blankets are designed to endure repeated use and keep their integrity over time resulting in a long lifespan. They can tolerate outdoor activities like camping due to their durable build.
Variety of Designs:
Pendleton has a wide selection of designs that is one of its greatest advantages. These designs are influenced by many different sources such as traditional themes, Southwestern designs and Native American designs. There is a Pendleton design to match your taste and home decor whether you choose traditional or modern styles.
Cultural Significance:
Many Pendleton blanket have a strong sense of cultural significance with patterns that honor Native American traditions. These blankets frequently include narratives and symbolic imagery elevating them above simple textiles to the status of priceless cultural artifacts.
Warmth and Comfort:
Wool is a great insulator and Pendleton blanket are exceptional at offering both. They're ideal for keeping you warm during outdoor activities offering an extra layer of insulation to your bed and cuddling up on chilly evenings.
Versatility:
These blankets have a huge range of uses. You can use them as beautiful shawls or wraps, bedspreads; picnic blankets or throws on your couch. They are a useful addition to your home and outdoor gear because of their versatility.
Wide Range of Sizes:
Pendleton offers a wide range of sizes guaranteeing you can get the ideal fit for any circumstance. These sizes range from small baby blankets to giant queen and king sizes.
Easy to Maintain:
Despite the perception that wool requires a lot of maintenance, Pendleton blanket is extremely simple to look after. When required, you can spot clean them to remove small stains and spills, or you can dry-clean them.
Best Gifting Option:
Pendleton blanket is very good gifts because of their high quality and unique designs. They are appropriate for a variety of events including weddings, birthdays, housewarmings and holidays.
Also Read: Cooling Blankets
Types of Pendleton Blanket:
The types of these blankets are given as following:
Chief Joseph Blanket:
Named after the famed Nez Perce Chief Joseph, these blankets often have bold geometric designs. They pay tribute to Native American style and come in a variety of colors.
National Park Blankets:
Pendleton works with numerous national parks to develop blankets that reflect the spirit and beauty of these natural places. Each blanket frequently has patterns and colors unique to each park.
Jacquard blankets:
Jacquard Blankets: These blankets have elaborate patterns and motifs woven directly into the cloth using a Jacquard loom. They come in a variety of colors and frequently have themes that are influenced by Native American art.
Ranch Blankets:
Ranch blankets are known for their simple yet beautiful patterns which often feature stripes, plaids or solid colors. They are adaptable and suitable for usage both inside and outside.
Vintage & Heritage Blankets:
Pendleton usually makes blankets that are inspired by antique styles or reprints vintage designs. Those wanting a touch of nostalgia and classic style can find these blankets attractive.
Eco-Wise Wool Blankets:
The Responsible Wool Standard has certified the sustainability and environmental friendliness of the wool used to make these blankets. They are known for their softness, durability and ecologically friendly production.
Child and Baby Blankets:
Blankets for toddlers and babies are available from Pendleton. They have fun patterns and come in smaller sizes that are ideal for cribs and strollers.
Motor Robes:
Motor Robes are small, portable blankets used for outdoor occasions including camping, picnics and sporting events. For convenience, they frequently have a leather-carrying strap.
Beach Towels:
Pendleton creates beach towels with eye-catching and bright designs that are ideal for relaxing by the beach or pool.
Wearable Blankets and Shawls:
Wearable blankets and shawls are available from Pendleton allowing you to be warm and comfy while still able to move around.
Blanket Throws:
Smaller blankets called "blanket throws" are perfect for use as decorative throws for chairs or couches. They are available in a range of patterns and colors to match your interior decor.
Care and Maintenance:
The most important step for durability of blanket is care and maintenance and tips are given below:
Careful Cleaning
Choose between dry cleaning and hand washing in cold water with mild detergent to preserve the beauty and quality of your Pendleton blanket. Prevent using strong chemicals and rubbing too much.
Storage:
In order to avoid mold and mildew, store your blanket in a cool, dry location. Avoid direct sunlight to keep your colors from fading.
Fix Carefully
Consider hiring an expert to repair any damage to your Pendleton blanket to guarantee it has its unique beauty.
Conclusion:
In conclusion, Pendleton blanket is a more than simply blanket; they represent culture, history and a dedication to excellence. Pendleton blanket never fail to impress whether you use them for warmth, decoration or as a statement piece. They are a need in every home because of their outstanding design, adaptability, and cultural importance.
FAQ's:
Are Pendleton Blankets only for decoration, or are they functional?
Pendleton Blankets are both decorative and functional. They are known for their warmth and durability, making them suitable for everyday use.
Do Pendleton Blankets have any cultural significance?
Yes, Pendleton Blankets have a deep connection to Native American culture. They were originally created as a token of respect and collaboration.
What makes Pendleton blankets unique compared to other brands?
Pendleton blankets stand out due to their rich history, intricate designs, and commitment to quality craftsmanship. They also offer a wide range of designs and collaborations.