Introduction:
UGG blanket don't need any introduction when it comes to comfort. UGG has long been associated with soft, high-quality footwear but the company's dedication to comfort extends beyond your feet. With the same dedication to detail and craftsmanship as their famous boots, UGG has extended its skills to create blankets. It has been dedicated to provide its customers with the remarkable comfort and warmth.
These blankets are expertly made from premium fabrics with a luxuriously soft and velvety feel such plush fleece, faux fur or sherpa lining. They are recommended for cuddling up during chilly evenings or providing an additional layer of comfort to your sleep since they are made to provide great warmth and insulation. This article will further discuss about the history of UGG blanket, its craftsmanship and material, advantages and different types, maintenance and care of these comfortable blankets.
Table of Contents
History of UGG Blanket:
The expansion of UGG into the blanket market is an appropriate move for a company that has made its name by providing unparalleled comfort. Australian surfer Brian Smith invented UGG in 1978 when he saw how cozy and comfortable sheepskin felt after a long day of riding waves. Due to its amazing warmth, the first UGG boots quickly became a hit after this discovery.
The number of products UGG offered expanded along with its popularity. The company began offering accessories and comfortable clothing in the early 2000s as well as the now-famous UGG blanket and it began to provide products other than footwear. The warmth and softness of these blankets will wrap you like a warm hug providing the same amount of comfort that their boots did.
Craftsmanship and Material:
The high quality of the materials and craftsmanship used in the production of UGG blanket is one of the major elements promoting their popularity. UGG makes its blankets from premium fabrics often incorporating natural materials like wool and cotton so they are not only comfortable but also long-lasting. These blankets are ideal for cuddling up in during the winter months since these fabrics are known for having the ability to maintain warmth.
Additionally, these blankets are expertly made with each stitch and element carefully researched. In order to produce rich and brilliant colors, the business uses Eco-friendly dying techniques as part of its dedication to quality. Consumers who are concerned about the environment appreciate this level of information and dedication to sustainability.
Advantages of UGG Blanket:
Exceptional Softness:
UGG blanket is made from premium materials like ultra-soft fleece or faux fur which gives them an exceptional level of softness. This produces a remarkably fluffy and soft texture that is soothing and pleasant on your skin. The softness of these blankets is often unmatched by lower-end alternatives.
Warmth and Insulation:
These blankets are made to offer superb warmth and insulation. The fabrics are perfect for chilly interior settings or chilly winter evenings since they efficiently retain heat. They keep you warm and comfortable all year long.
Durable Design:
These blankets are frequently designed nicely and made to resist frequent use. There is less chance of ripping or unraveling since the seams and stitching are frequently of good quality. The long-term usefulness of your UGG blanket is guaranteed by its durability.
Luxurious Aesthetics:
UGG blanket is known for their elegant and stylish appearance. They often feature a sophisticated design with a velvety or textured surface that adds a touch of luxury to your home decor. They are not only useful but also visually attractive.
Variety of Sizes and Styles:
UGG blanket is available in a range of sizes and designs including toss blankets, twin and full/queen and king sizes. You can discover the ideal fit for your bed or sofa due to the variety. In addition, UGG provides a selection of designs from plain colors to patterns so you can match your fashion tastes with the design of your house.
Hypoallergenic:
Some of these blankets are produced from hypoallergenic materials making them safe for people with allergies. Less allergic responses are likely to occur when using these blankets.
Easy Maintenance:
Many UGG blanket can be machine-washed making them simple to keep clean and maintain. Your blanket will keep in top shape if you follow the accompanying maintenance recommendations.
Versatility:
UGG blanket is adaptable and can be utilized in a variety of situations. You can spread them across your sofa for a relaxing evening, throw them over your bed for added warmth or even bring them along on excursions to ensure your comfort while traveling. Some of these blankets are designed as a multi-functional piece. We have an example of blanket scarves.
Reputation for Quality:
The well-known brand UGG is known for its dedication to comfort and quality. When you purchase a UGG blanket, you are able to count on the company's history for producing high-quality goods.
Great Gift Option:
These blankets are a great gift option for big events like weddings, housewarmings or holidays. They make wonderful gifts for loved ones because of their attractive style and rich feel.
Different Types of UGG Blanket:
There are many these blankets that are given below:
Fleece Blankets:
UGG fleece blankets are renowned for their warmth and softness. Typically, they are constructed from luxurious fleece fabrics that offer good insulation and comfort. These blankets are frequently offered in a variety of colors and sizes.
Sherpa Blankets:
Sherpa blankets have a luxurious; faux-sheepskin lining that replicates the appearance and feel of genuine sheepskin. They are a popular option for people looking for the most warmth and comfort since they are exceptionally soft and cuddly.
Throw Blankets:
UGG throw blankets are smaller blankets that intended to be draped over couches, chairs or the foot of beds. They are ideal for giving your living room a touch of coziness and style. Throw blankets come in a broad variety of colors and designs.
Oversized Blankets:
Oversized blankets are perfect for covering a bigger space such a king-size bed or a sectional sofa because they are larger than regular throw blankets. They are frequently available in a variety of patterns and offer sufficient warmth.
Blanket Scarves:
UGG also sells blanket scarves that are adaptable accessories that can be used as little blankets or worn as scarves. They are appropriate for cold weather since they are both stylish and useful.
Hypoallergenic Blankets:
Blankets with hypoallergenic choices are available from UGG for people who have allergies or fabric sensitivity. The materials used to make these blankets are less prone to cause allergic responses.
Patterned Blankets:
UGG blanket is available in a variety of fabrics and patterns, including as traditional plaid, geometric shapes, and more. With so many options, you may choose a blanket that reflects your aesthetic and goes with your decor.
Solid Color Blankets:
Blankets in basic colors are also available from UGG if you choose a simpler aesthetic. These blankets are adaptable and go in well with any interior decorating style.
Dual-Sided Blankets:
Some UGG blanket has various textures or materials on each side. For instance, one side may be soft fleece while the other could be silky microfiber. You may select the degree of warmth you want thanks to the dual-sided design.
Also Read: Heated Blanket
Maintenance and Care:
The most important part for longer lifespan of this blanket is care and maintenance that are given below:
Read the Care Label:
Always check and read the care label properly for specific instructions from the manufacturer.
Regular Shake and Fluff:
Shake and fluff your UGG blanket regularly to maintain its softness and loft.
Spot Cleaning:
Quickly address stains with a mild detergent and gentle blotting. Rinse and air dry.
Machine Washing:
If machine washable, use a gentle cycle, cold water, and mild detergent. Wash with similar colors. Avoid bleach and fabric softeners.
Drying:
Use low heat or no heat when machine drying, or air-dry flat to preserve the blanket's softness.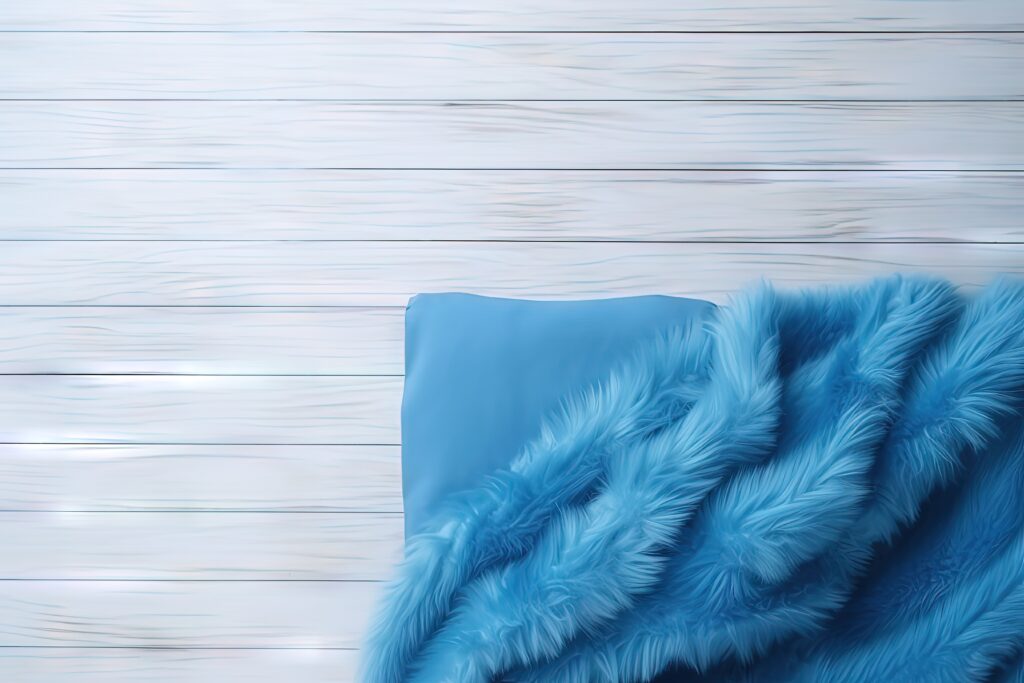 Conclusion:
In conclusion, UGG blanket stand out as a proof of the company's dedication to offering the highest level of quality and warmth. This blanket continue to win over the hearts of those who value the better things in life from their humble beginnings in the comfortable embrace of sheepskin to the variety of styles and materials they now provide. These blankets are a must-have addition to your living area whether you want to upgrade your home design or just want to enjoy unmatched comfort.
FAQ's
What components make up UGG blankets?
UGG blanket provide a smooth, comfortable feel due to the use of premium materials including plush fleece, faux fur and sherpa lining.
Can I machine-wash a UGG blanket?
Some UGG blanket can be washed in a machine. For detailed washing recommendations, make sure to read the care label because they may change depending on the blanket's construction and material.
Can I use fabric softeners or bleach on UGG blankets?
On UGG blanket, it is usually recommended avoiding using bleach or fabric softeners since these products can harm the fibers and reduce their softness. Follow the care instructions that are provided.