Introduction:
Rumpl blanket is not a standard blanket; it is an innovative piece of outdoor gear that can be used in any kind of settings to keep you warm and comfortable. A These blanket is the ideal accessory to improve your comfort and style whether you're resting at home, picnicking in the park or camping in the wilderness.
These blankets are made from premium fabrics and are known for their durability and great warmth. They have a special combination of technical fabrics often made of recycled materials to give you insulation that can survive the worst weather. These blankets are also quite portable and light, making them simple to bring along on your trips. This article will further focus on origin of Rumpl blanket and its adventurous use, benefits of these blankets, its different types, maintenance and cleaning for durable lifespan.
Table of Contents
A Glimpse of Origin of Rumpl Blanket:
Rumpl was founded in 2013 by a group of friends in Portland, Oregon who wanted to make a better outdoor blanket. They were passionate outdoor enthusiasts who often found themselves camping, hiking and traveling in chilly and unpredictable weather. They made the decision to take matters into their own hands because conventional blankets were insufficient for their requirements.
The phrase "Rumpl" is an ironic play on the word "rumple," and it refers to a blanket made to survive outdoor use without losing its warmth or comfort. They set out on their adventure with the goal of producing a blanket that was versatile, durable, and fashionable.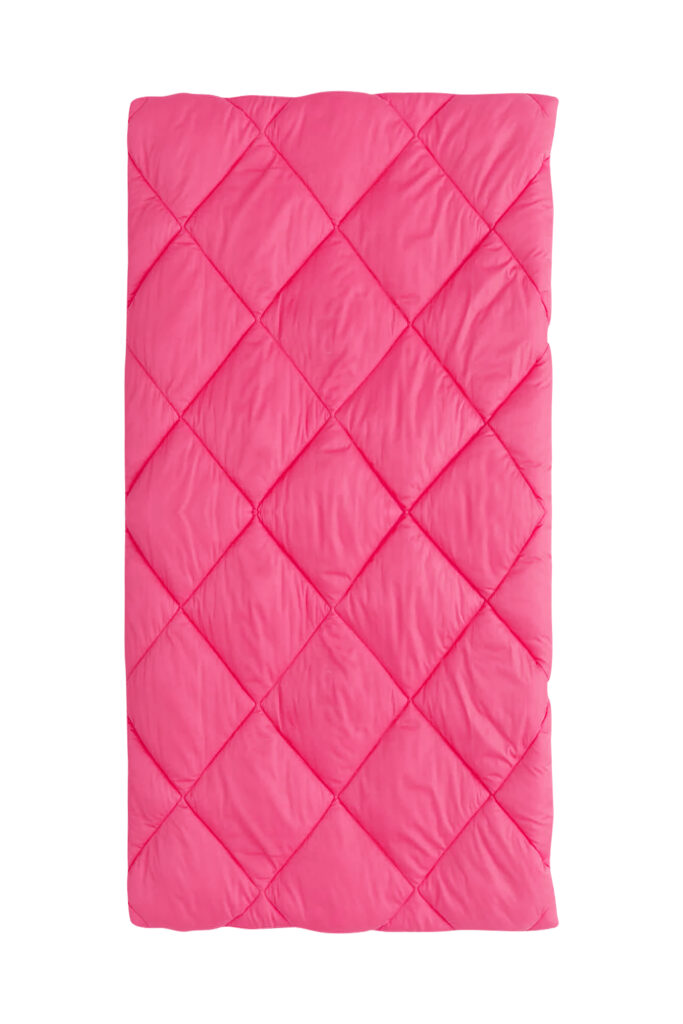 A Blanket with Adventure in its DNA:
Rumpl blanket originated from a love of the beautiful outdoors. Wylie Robinson and Nick Polinksi, two passionate explorers who founded Rumpl in 2013 set out to design a blanket that could survive the challenges of outdoor travel while offering the warmth and comfort of home. A product that perfectly mixes usefulness and elegance was created as a result of this idea.
Benefits of Rumpl Blanket:
These blankets are a popular option for outdoor enthusiasts and anyone looking for warm comfort in a variety of settings since they provide a number of benefits. The benefits of these blankets are listed in further detail below:
Warmth and Insulation:
Rumpl blanket is made to offer outstanding warmth and insulation. They keep you warm even in chilly conditions by using synthetic insulation technology that is comparable to that found in high-quality outdoor gear. They are ideal for remaining warm at home, camping and picnics.
Versatility:
Rumpl blanket has a ton of different uses. They are appropriate for a variety of activities including interior use as a throw blanket or extra bedding as well as outdoor activities like camping and hiking. You can use them all year round because of their versatility.
Durability:
This blanket is made to be durable. They are made of tough materials like rip stop nylon which is resistant to tearing and punctures. This durability guarantees that your blanket will resist the demands of outdoor use without easily tears.
Water and Stain Resistance:
Many of these blanket is water and stain-resistant making them perfect for damp or wet environments. When used on wet surfaces or in light rain, they resist moisture to keep you dry. Additionally, they are simple to clean and maintain because to their stain resistance.
Pack-ability and Portability:
Rumpl blanket is light and very portable which makes them very pack-able. They are easy to transport on outdoor trips since they can be compacted into a tiny stuff sack or bag. They make great traveling companions for airplanes, road vacations and camping trips because to their small size.
Elegant Designs:
Rumpl provides a variety of elegant and eye-catching designs. There is a blanket to suit your taste and personal style, whether you choose strong patterns, simple design or imaginative collaborations. As a result, they are not only useful but also fashionable.
Sustainability:
Rumpl is dedicated to environmental protection. They minimize their environmental impact by producing blankets from recyclable materials. This blanket can fit with your environmentally concerned principles.
Easy Care:
This blanket is simple to maintain and clean. The fact that the majority of them is machine washable and made of quick-drying synthetic fabrics is a huge benefit especially when used outside.
Different Types of Rumpl Blankets:
Each blanket type offered by Rumpl was created to meet a unique customer's tastes and requirements. The following are some popular styles of these blankets:
NanoLoft® Puffy Blanket:
This model of Rumpl blanket utilizes NanoLoft® insulation, a thin synthetic material that imitates the warmth and compressibility of down. NanoLoft® blankets are a great option for cold-weather adventures since they are exceptionally warm, light and packable.
Sherpa Puffy Blanket:
The Sherpa Puffy Blanket blends a luxurious and cozy sherpa lining with the warmth of a typical puffy blanket. The traditional Rumpl shell is on one side while soft sherpa fabric is used to line the other adding warmth and comfort.
Fleece Puffy Blanket:
The Fleece Puffy Blanket is ideal for people who love the softness and warmth of fleece. Between a fleece top and a ripstop nylon bottom is a layer of artificial insulation. On chilly nights, this blanket is ideal for cuddling up with.
Down Puffy Blanket:
Rumpl's Down Puffy Blanket is made with sustainably sourced duck down insulation and provides great warmth and comprehensibility. It is perfect for people who seek the warmth of down in a multipurpose blanket because it is very lightweight.
Recycled Blankets:
Blankets constructed from recycled materials are available from Rumpl, a company dedicated to sustainability. Like their other products, these blankets are not only Eco-friendly but also stylish and practical.
Artist Collaborations:
Rumpl usually works with designers and artists to produce limited-edition blankets with striking patterns. These blankets are collectors and frequently include artwork that draws inspiration from the outdoors.
Dog Blankets:
Even a range of blankets made exclusively for dogs is available at Rumpl. These blankets have a strong, water-resistant design and a warm, soft surface for your pet.
Also Read: Tortilla Blanket
Maintenance and Cleaning:
Follow these cleaning and maintenance guidelines to keep your blanket comfortable and useful:
Machine Washable:
Most of these blankets are machine washable which makes cleaning simple.
Soft Cycle:
To maintain the fabric and insulation use a soft cycle and mild detergent.
Avoid Fabric Softeners:
Avoid using fabric softeners since they might make a blanket less water-resistant.
Air Dry:
To preserve the integrity of the blanket line drying or air-drying are advised.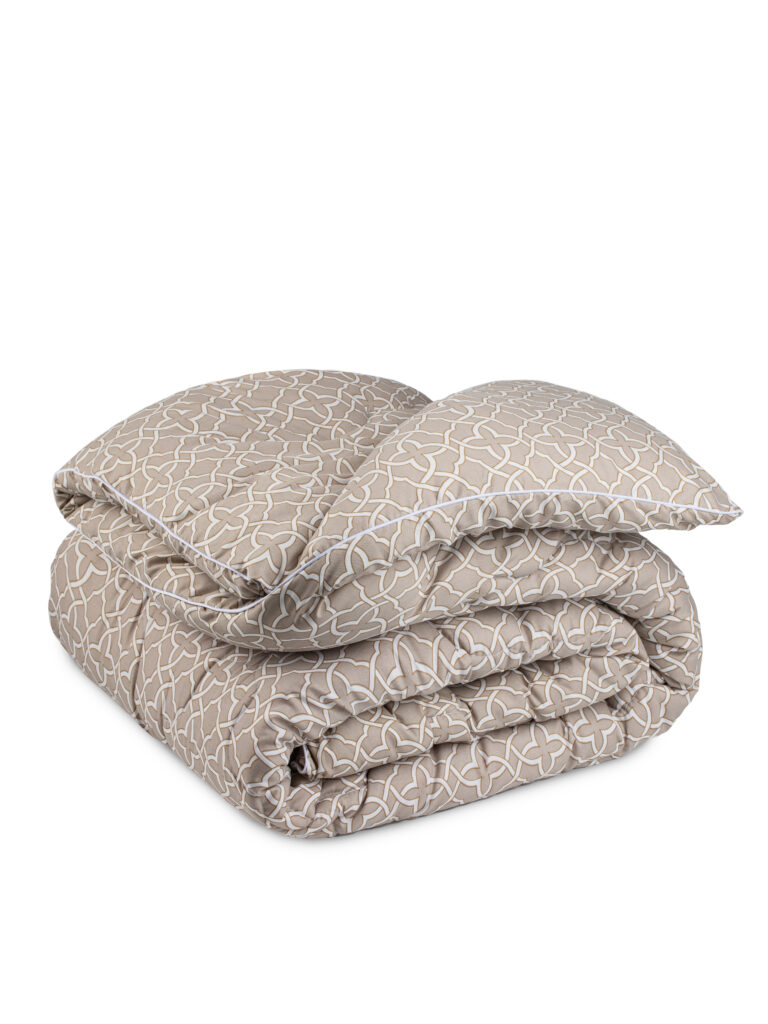 Conclusion:
In conclusion, Rumpl blankets are the ideal blend of creativity, design, and functionality. Rumpl has exceeded the traditional idea of a blanket by delivering adaptability that adapts to every setting. It was created out of a desire for improved outdoor comfort. These blankets offer great warmth and durability by mixing cutting-edge insulation technology with environmentally friendly fabrics. Additionally, these blankets offer a canvas for personal expression because to their partnership with artists and adaptable options.
FAQ's:
How do I choose the right type of Rumpl blanket?
Consider your specific needs. If you prioritize warmth, go for the Original Puffy Blankets; for sustainability, choose NanoLoft; and for extra softness, opt for Sherpa Puffy Blankets.
Can I use Rumpl blankets as a regular home blanket?
Absolutely! Rumpl blankets are versatile and can be used indoors to keep you warm and cozy.
Are Rumpl blankets easy to clean?
Yes, most Rumpl blankets are machine washable, making maintenance a breeze.
Are Rumpl blankets suitable for all seasons?
While they excel in colder weather, Rumpl blankets can be used in various seasons due to their adaptability and insulation properties.